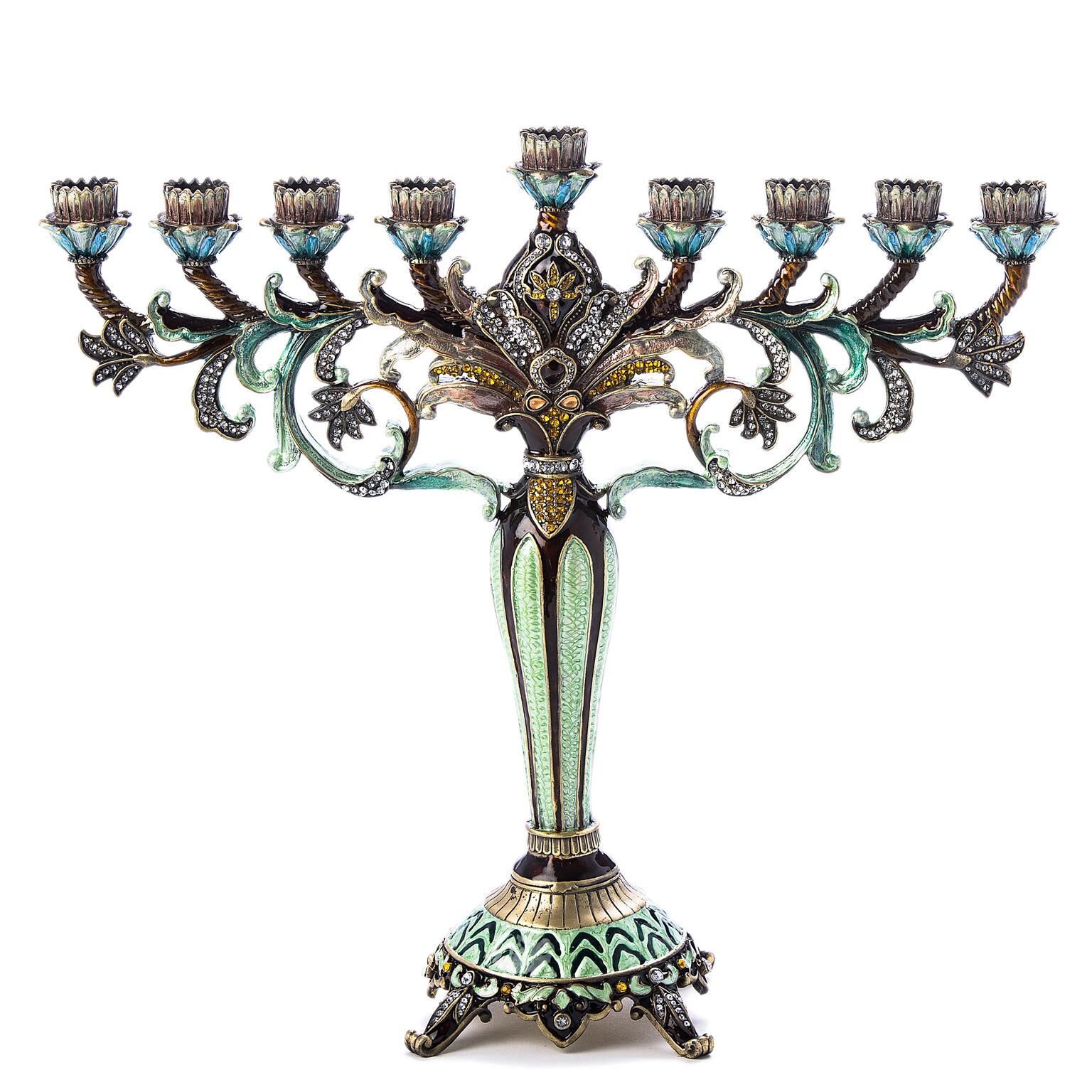 Eichler's has an unparalleled collection of fine Chanukah Menorahs. Today, Chanukah menorahs come in all different styles – from the traditional to the modern, to simple and creative, and even the weird and wonderful. Here, you'll find a selection of menorahs that fit all of these descriptions. We have hundreds of oil and candle menorahs made from sterling silver, glass, ceramic, wood and more, as well as a great range of electric menorahs. However way you choose to celebrate, Eichler's has the perfect menorah for your Chanukah festivities. Read about our giant outdoor menorahs!
We Have Every Type of Chanukah Menorah – Really!
When we say we have all the menorahs you'll ever need, we mean it. In addition to our standard Chanukah menorahs, Eichler's also features Grand Display Menorahs up to 12 feet tall for outdoor celebrations! These same menorahs are often used for public menorah lightings. Even if you don't need a giant outdoor menorah, you can take comfort in in knowing that Eichler's has all of the Judaica you ever need. After all, we have been the most trusted source for Judaica since 1976!